It's been awhile I'm being hiatus. Yeah?? Miss you too.. -
perahsan!
I really dun have time to catch up with those new group in Kpop world. But now, I have one. Ouppss, two actually..
Who? Lovely team from YG ent. ergh~ fallin' in love with those guys.
When their debut, I listening to this song~
actually while writing this, I'm still listening their album. :)
Long story about them. hmm.. I didn't watch WIN yet, try to catch up but now I'm watching Team B in Mix & Match.
Mino, Jinwoo, Taehyun, Seunghoon and Seung Joon??
I just now 2 of them. The rest still confusing. I had hard time to remember those face and name. hehe
Next, Of course Team B..
Every time see Hanbin, I felt like wanna give my shoulder to him. Poor him~ Dear, U still young. Don't be rushing to achieve your dream. I hope he will debut. Please YG~~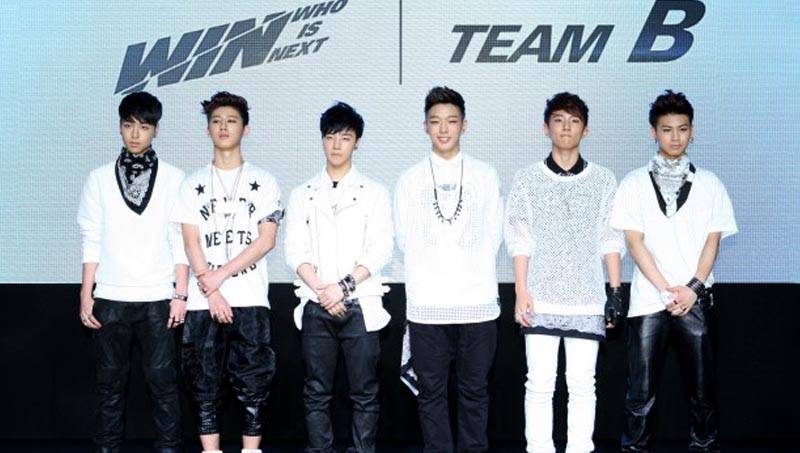 Still there will be a fierce competition for them. 2014 isn't lucky year for K pop industry. With lot of thing happen make me realize, they just wanna be as good as their idols. Now, WINNER have tough journey to move. So Team B.
I found out, their maybe debut in China first in same time their will debut in Korea. hmm.. Well game YG. But, please don't push my bias too much k.. For them~ please take care your self.
I wish I can be your maid. I will prepare your meals, do your laundries, pamper when you felt lonely. hmm~
Hehe too much dreaming..